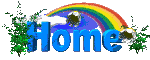 My Plamo Collection
Please don't mention the dust. I know it's bad, but I have depression...
Welcome to my plamo collection! Some figures are missing from these photos because they live in other places of my house, like my cherished SD acguy/zock/gogg figures. Also, again, please don't mention the dust... I might change these photos with better ones where there isn't dust everywhere and some of the figures have fallen over. But I might not.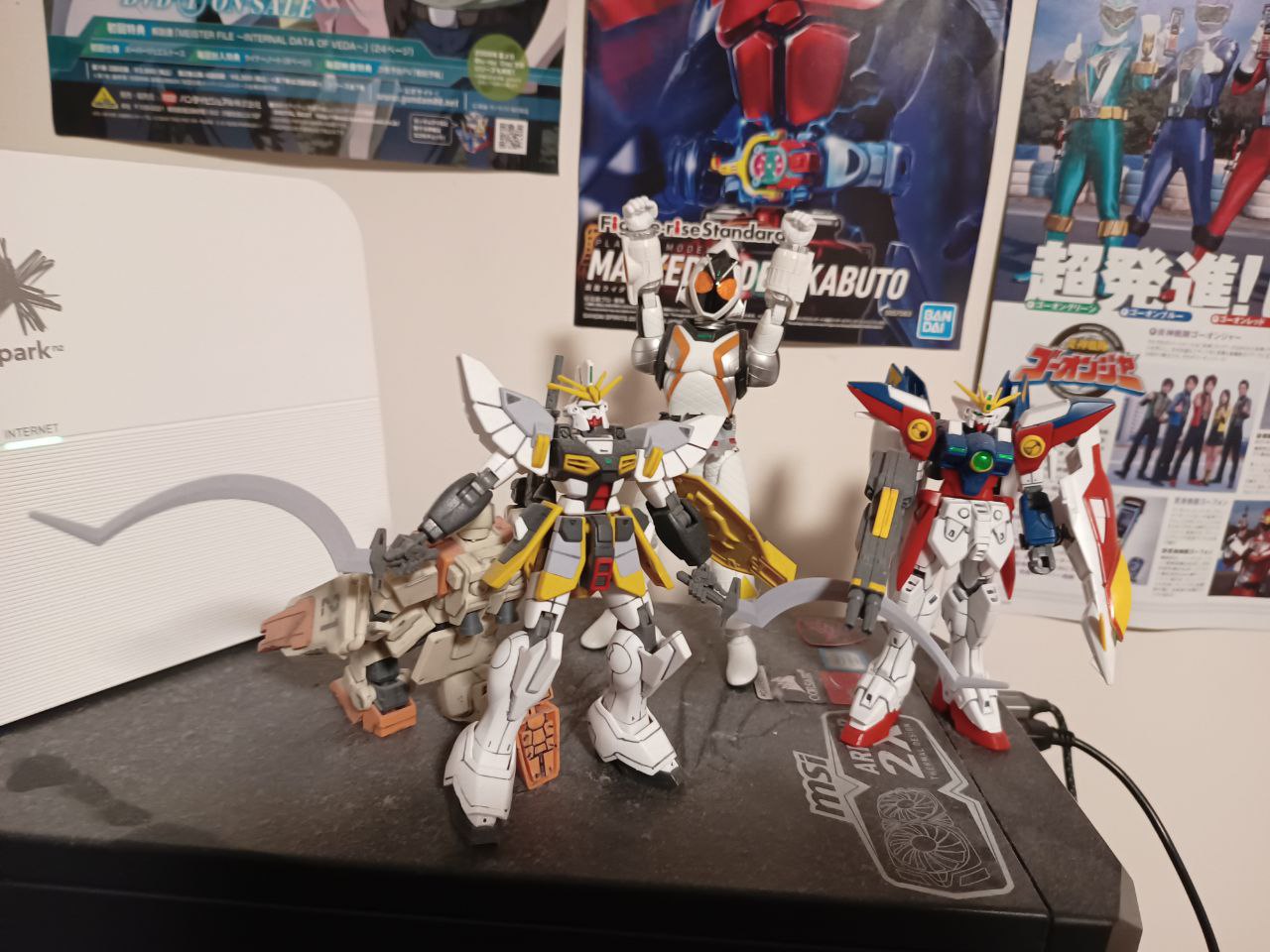 These figures live on top of my computer. Fourze has a tendency to fall over if I accidentally knock my desk.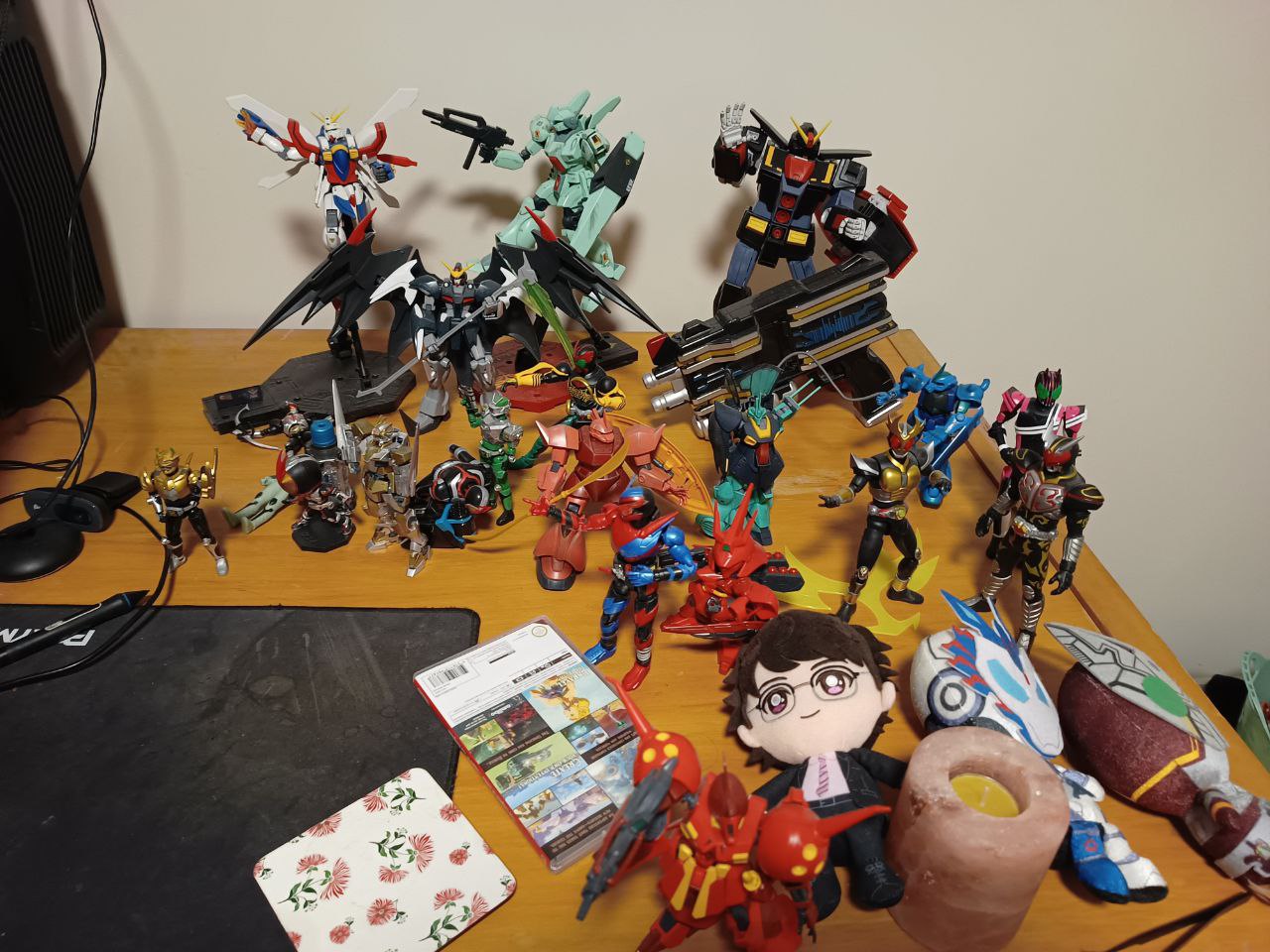 I've been collecting plamo since I was 16, so for about six years now. It all started with the HG 7/11 acguy (not really a conventional choice) and spiralled out of control from there. At first I only got gunpla, but I eventually expanded to Figure Rise Standards, the occasional Sofubi, and rarely a figure that doesn't need assembling.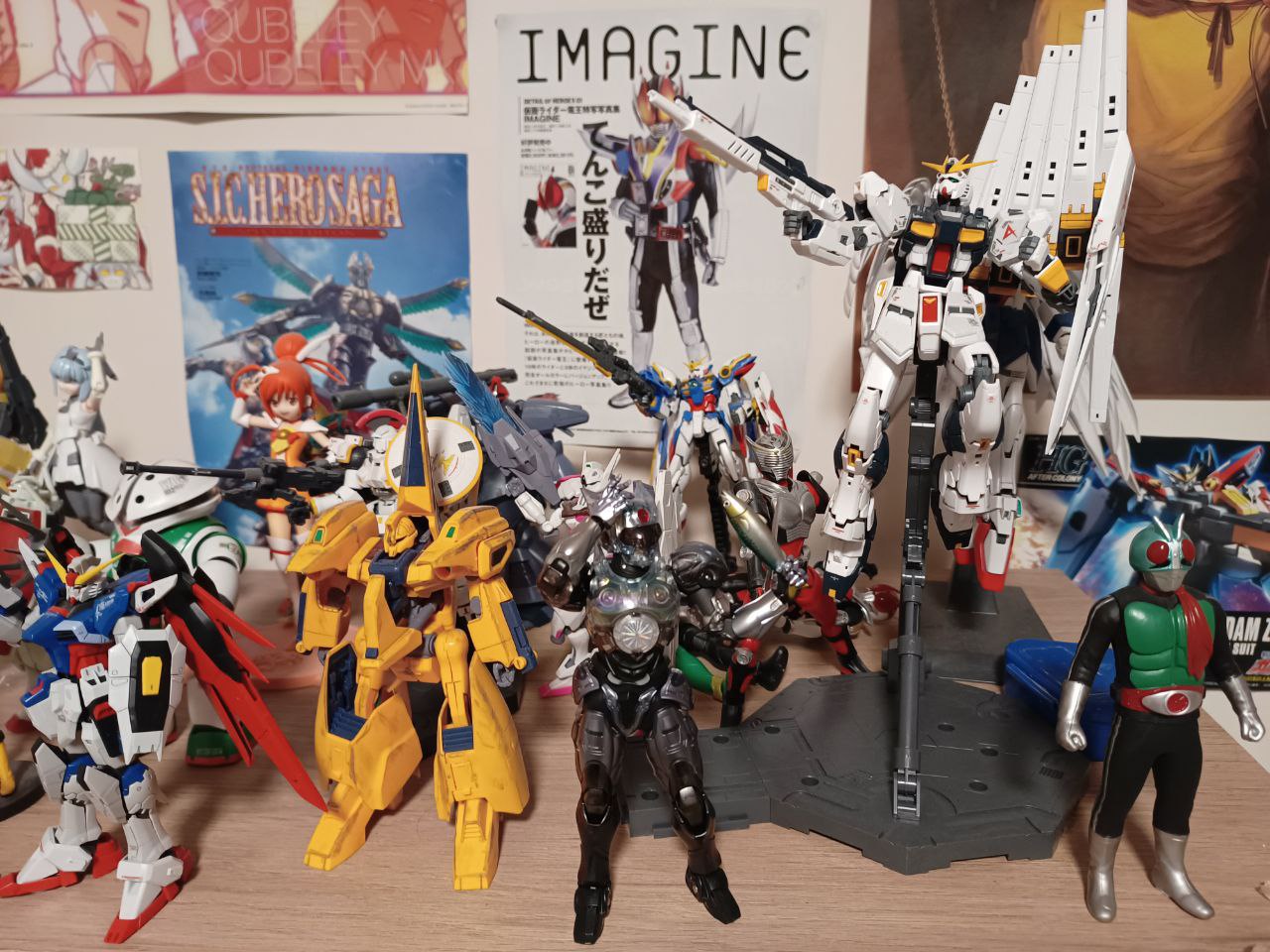 The changerion in the front cost an absolutely disgusting amount, and I do regret buying him. It does, however, probably make me the only person in New Zealand to own one.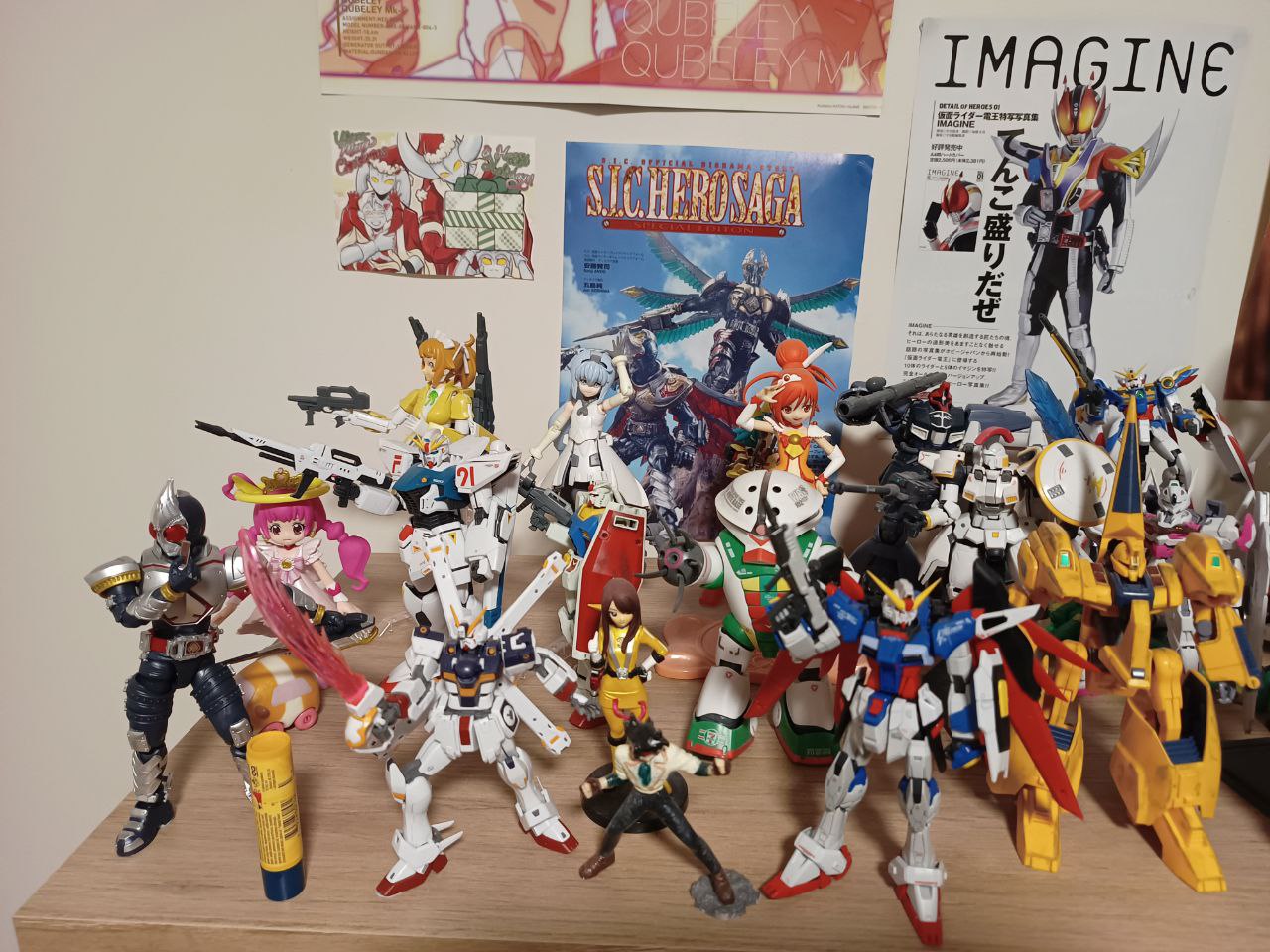 That little Domon figure is hand-painted..... with acrylic. Using normal art paintbrushes. The struggle was real.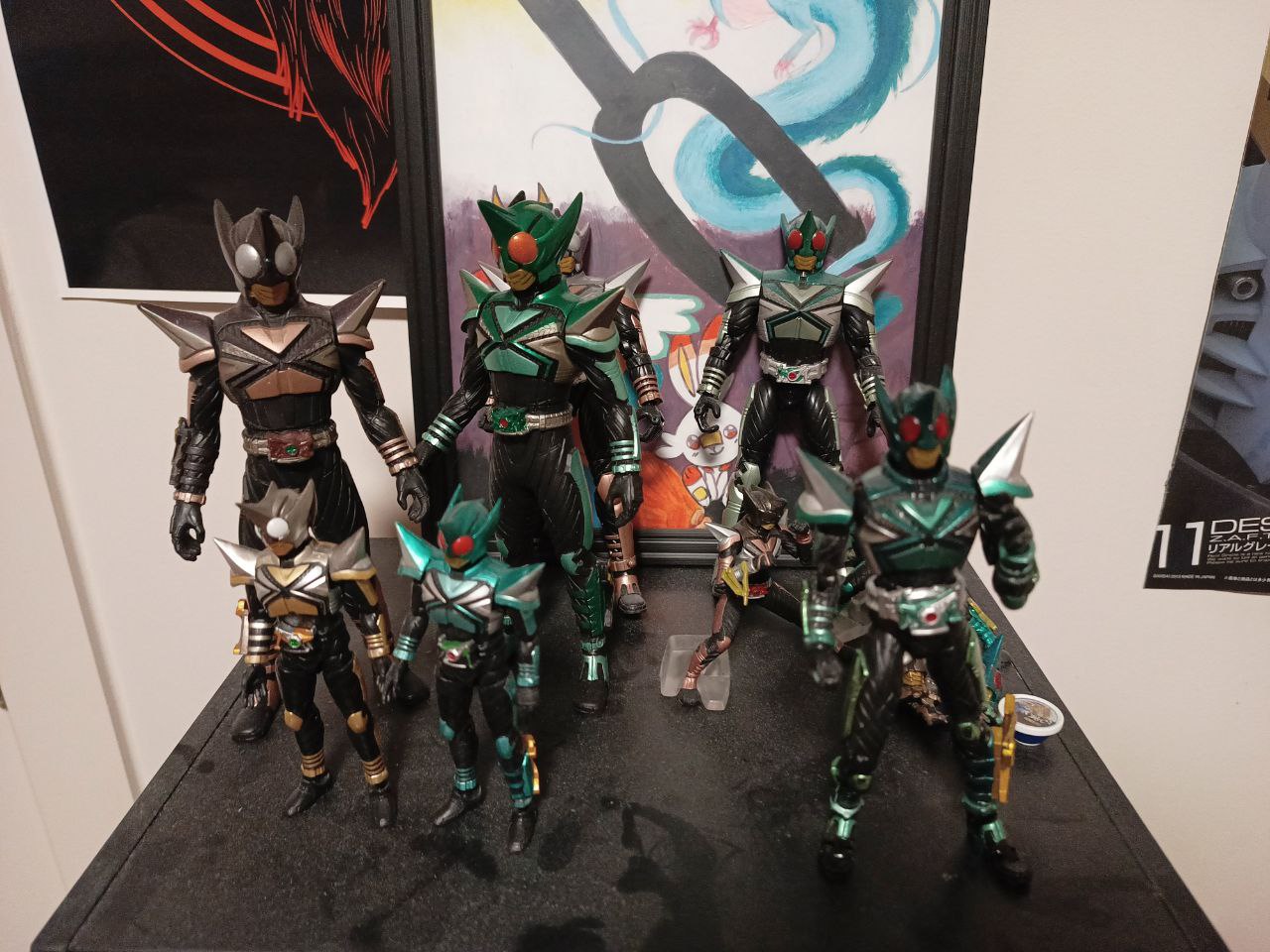 My prized Hell Bros figure collection. I'm only missing a few things: the Punch Hopper SH Figuarts, and their respective helmet busts. After that, I'm considering the collection done. The chunky ones at the back come from a line called 'Cast Off', which was sold specifically for the gimmick that you could make them explode off their exterior armour. Despite not having a cast-off form, they made Punch and Kick Hopper for the line. I have no idea what child would want this.